arena:klassisk is the classical music industry's meeting place, organised by the organisation Klassisk, where musicians, organisers, festivals, producers, agents and media can meet for professional development, network building and exchange of experiences. An important part of the event is the showcase concerts, where selected musicians can showcase themselves to agents who book concerts; organisers, festivals, managements and orchestras from all over the country.
Now, we are collaborating with Klassisk to open this arena also to performers of non-Western art music! 
Do you play classical music or art music, and want to present yourself to a broad selection of the classical music industry? Then you should apply to play the showcase during arena:klassik, which will take place from 3 to 5 May 2024!
To assess the applications, together with Klassisk, we have put together a competent jury:
Jovan Pavlovic
Jovan Pavlovic is a Serbian-Norwegian folk and jazz musician and composer whose main instrument is the accordion. He is educated in classical music at the conservatory in Trondheim.
Pavlovic has collaborated with Bojan Zulfikarpasic, Dzambo Agushev, Stian Carstensen, Marius Neset, Stephane Edouard, Øystein Dolmen, among others. He is the leader and songwriter of his own Jovan Pavlovic Trio.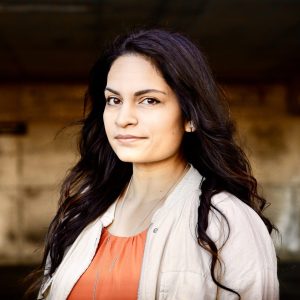 Harpreet Bansal
The composer and violinist Harpreet Bansal is one of the most distinctive Norwegian musicians of his generation, and has garnered great national and international recognition for his unique approach to the Indian raga tradition. Through the work with his own Harpreet Bansal Band as well as collaboration with e.g. KORK, Oslo Philharmonic Orchestra, KARPE, the PUNKT festival and the Cikada String Quartet, she has expanded the framework for what Indian classical music can be in a multicultural contemporary world. She has also carried out extensive dissemination work with teaching and workshops, and has held a number of positions in e.g. NOPA, Norwegian Cultural Council, Spellemannprisen, Samspill etc.
Sigbjørn Nedland
Sigbjørn Nedland has worked with music distribution and music production for more than 50 years. He has been a presenter and producer at NRK radio, with program series such as "Pop Special", "Pandora's Juke Box" and "Jungeletelegrafen". He has produced around 40 albums of music with both Norwegian artists and with artists from Africa, Asia and America, and he has initiated and led a number of international cultural cooperation projects. He is also an author with several published articles and books, most recently in 2023 the book "Kultur-retur".
Siri Kvambe
Siri Kvambe is the general manager of Samspill International Music Network, and has extensive experience with non-Western classical traditions and international traditional music. She is a trained vocalist and singing teacher, and has extensive experience as a project manager and producer in various music projects.